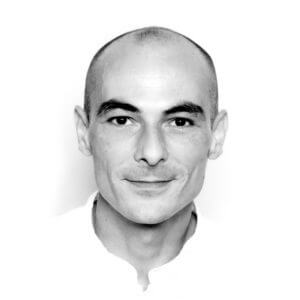 Hello, I am Marko Mavrič from a coastal town of Piran in Slovenia. I am a husband and a father, who loves nature, sustainability, dogs and cats who live with us.
I really love graphic design since childhood and have over 20 years of professional experience in field of digital – virtual media production (graphic design, desktop publishing, web). Mostly I work on Logos (logotype), Business cards, Stationery, Invitations, Posters, Flyers, Mascots, T-shirts, Skateboards, Snowboards, Mountainboards, Illustrations, Stickers – Decal…
Beside graphic design I create Websites, Web applications and Widgets. I am very familiar with all kinds of Content Management Systems (like WordPress and Joomla) and some of the mostly spread WebShop solutions (like PrestaShop and WooCommerce). For most demanding customers I offer custom made solutions, based on PHP/MySQL platform. I code in HTML5/CSS3/jQuery and provide a multiplatform responsive output – frontend.
Great design and a happy customer really make my day, so if you are in need of graphic design, just contact me.
My skill and Tools I use
Languages
Slovenian (native)
Croatian (very good)
English (very good)
Italian (good)
German (understanding)
Graphic Design Tools
Photoshop
Illustrator
XD
Sketch
Fireworx
InDesign
Acrobat
Flash
Corel Draw
Freehand
Inkscape
Web Production related
PHP
MySQL
XML
XHTML
HTML5
CSS2
CSS3
SASS
LESS
jQuery
AngularJS
Dreamweaver
hand coding
Web Apps & CMS
WordPress
Joomla
PrestaShop
MediaWiki
Google Apps and Google APIs
Facebook API